Videos
Explore in-product demos, our on-demand webinar library,
and upcoming webinars.
Simplify your Teams Migration
Duration: 4 minutes
This in-product demo shows how to migrate teams, channels, conversations, permissions, and files.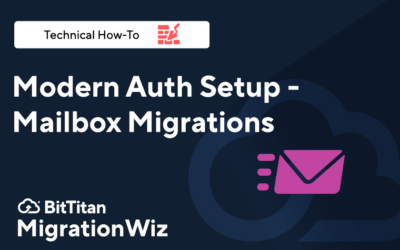 Duration: 14 minutes
Learn how to configure MigrationWiz with Modern Authentication for mailbox migrations.
read more
Register for a FREE BitTitan Account
Create an account now and start planning your project.