Fully automated and 100% SaaS, MigrationWiz streamlines the migration process for you and your customers with no specialized training or professional services required. Initiate and run cloud and on-premises migrations anytime from anywhere – all from one dashboard.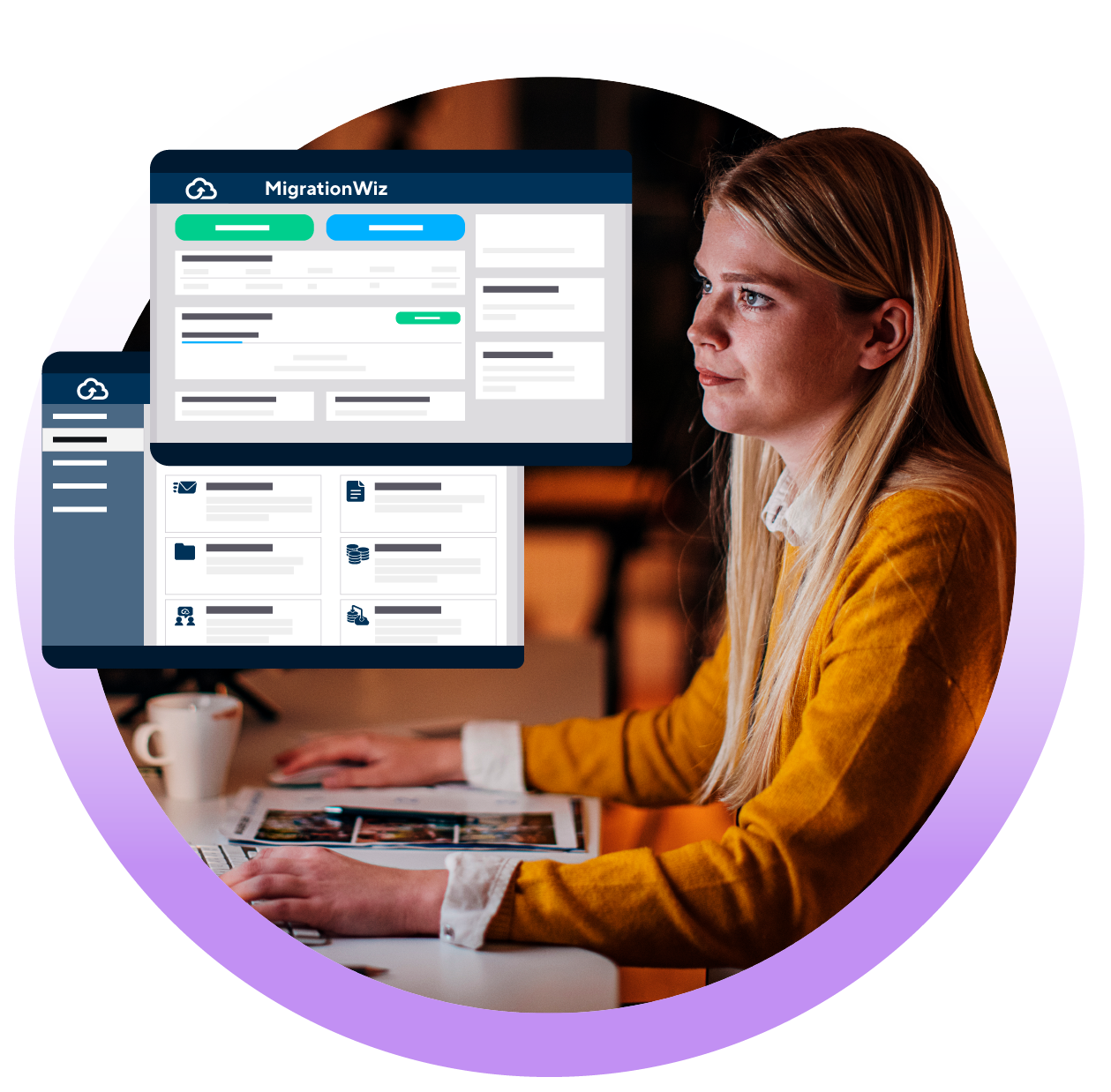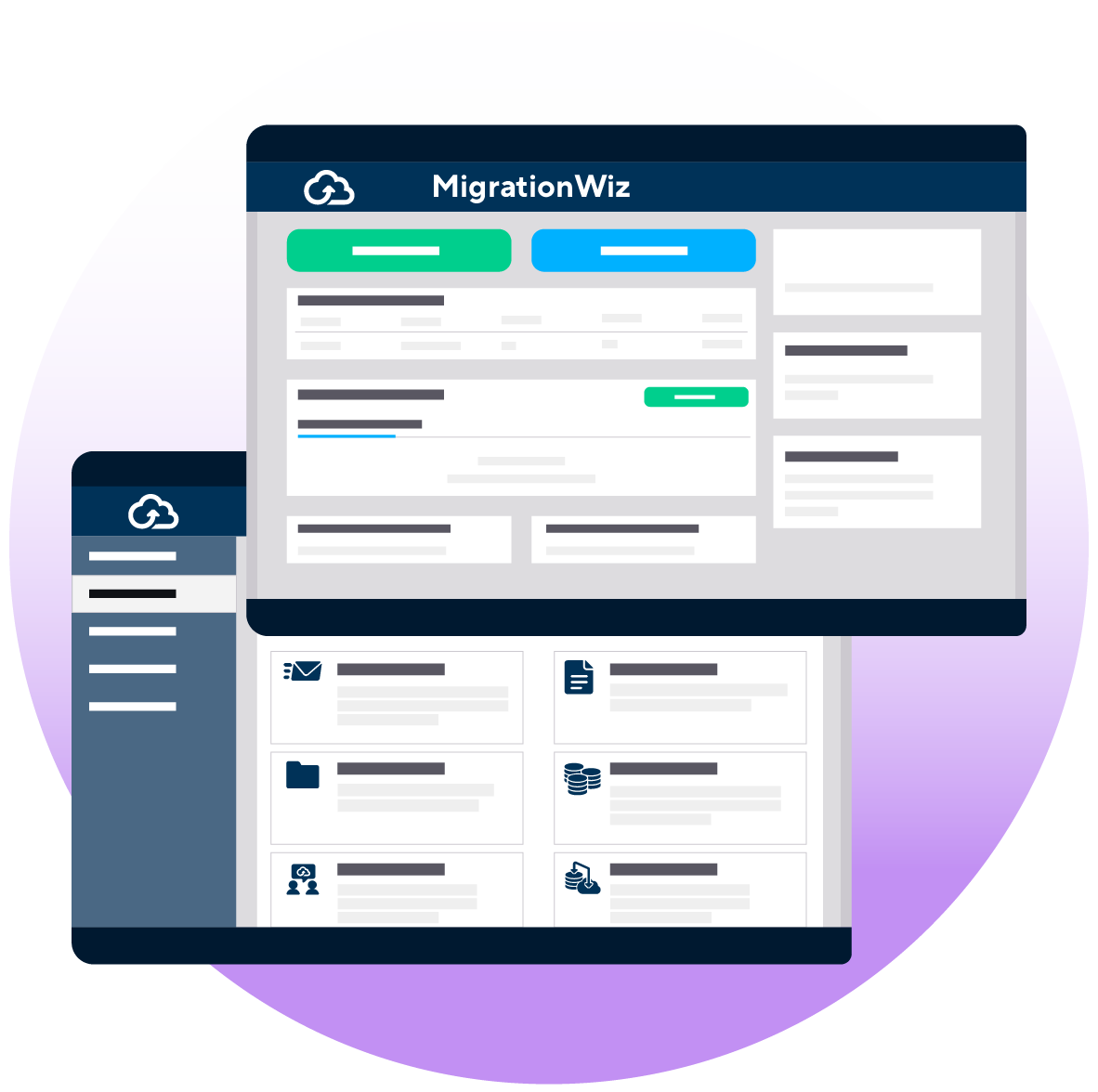 The MigrationWiz Dashboard
Easily manage all of your Workgroups and migration projects from one central dashboard. Monitor active migration statuses, report on completed projects, view licensing information, and access the BitTitan Support Center.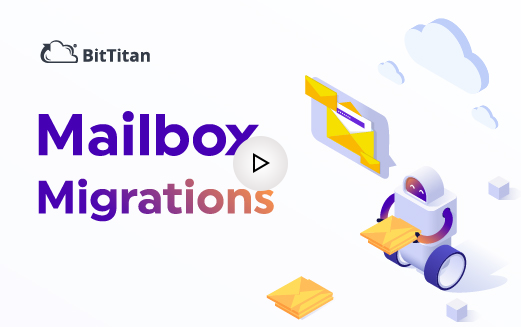 [Demo Video] MigrationWiz For Microsoft 365: Mailboxes
Watch this video to learn or rediscover how easy it is to use MigrationWiz to migrate mailboxes from a broad range of sources to Microsoft 365. We dive into everything from pre-migration steps to how to move the individual components of a mailbox.
Mailboxes Duration: ~3.5 min
Documents Duration: ~2 min
Public Folders Duration: ~3 min
Personal Archives Duration: ~3 min
Launch New Projects with Ease
Configure and initiate new migration projects in a matter of minutes. MigrationWiz walks you through the process from start to finish, supporting your selection of project type, Source and Destination endpoints, and importing Users and items.
1.  Add Customer
Create your MigrationWiz project and input customer information.
2.  Add Source
Select and provision your Source endpoint.
3.  Add Destination
Select and provision your Destination endpoint.
4.  Add Items
Autodiscover and import users and data.
5.  Migrate
Select users and begin moving to the new destination.
Increase Efficiency and Cut Costs
The User Migration Bundle combines three user workloads into a single license to help you save.
What Our Customers Are Saying
"The User Migration Bundle allows us to offer our customers in the enterprise and SMB markets an all-in-one migration path to [Microsoft 365]. The BitTitan tools are easy to use for small migrations, while robust enough to meet the demands of large, complex migrations."
– CLAY WESTBAY, VP SERVICE & DELIVERY, SYNERGY TECHNICAL
The best part of MigrationWiz is that it's fully automated so you have time to focus on what's important: Managing customers and their expectations.
"We migrated about 40,000 OneDrive accounts, which included nearly 300 terabytes of data… BitTitan has become the first company we think of when we are doing a migration."
– ISRAEL HESKIEL, FOUNDER & CEO, AGREI CONSULTING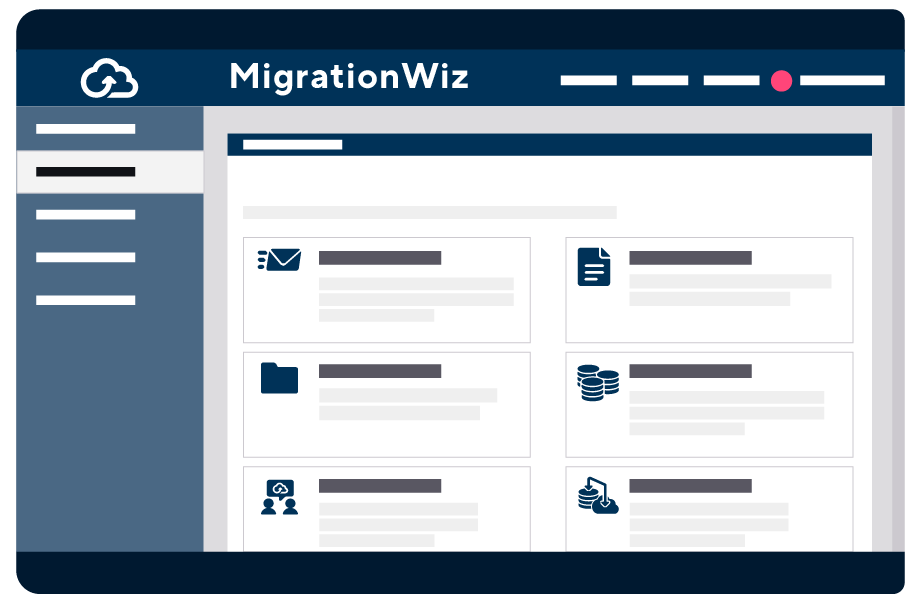 All Projects Dashboard
Take a detailed look at the projects list within a selected Workgroup, created from a categorized group of Users.
Easily launch new migration
Sort and filter projects
Confirm project Source and Destination
Quickly transition between different
projects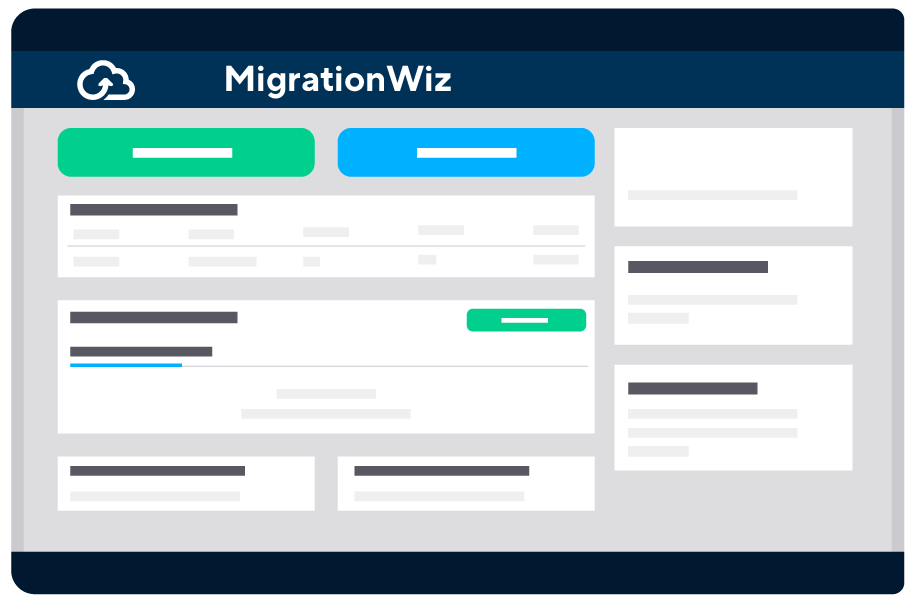 Individual Project Status
Delve into the specifics of your project to see what Users or items, including mail, public folders, personal archives, and documents, are being migrated.
Confirm the line item is subscribed
Verify credentials
Launch pre-stage and full migrations
Configure Advanced Options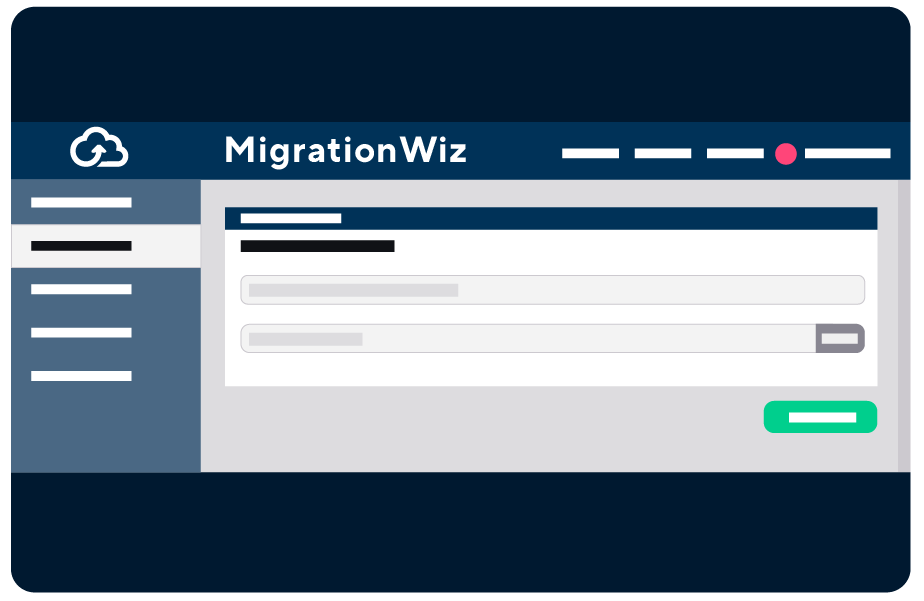 Advanced Options
Select from a robust library of advanced project customizations including Date Range Filtering, Folder and Recipient Mapping, even regional datacenter options.
The BitTitan SDK gives you access to the BitTitan Command Shell and Management Console. Scripting extends the out-of-the-box capabilities of MigrationWiz to effectively automate migration tasks at scale.
Register for a FREE BitTitan Account
Create an account now and start planning your project.