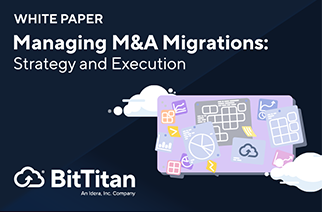 In this white paper we outline steps you'll want to take in advance of a migration that will help minimize disruption and avoid user frustration or lost data. We also discuss the role of the BitTitan Customer Success team and explain the benefits of using MigrationWiz for M&A migrations.
read more
Register for a FREE BitTitan Account
Create an account now and start planning your project.